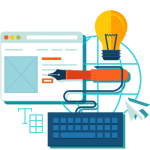 QK Groups LLC
2450 Peralta Blvd, Suite 207,
Fremont, CA 94536
Office. 510.900.9409
info@qkgroups.com
www.qkgroups.com
Web Applications
Creativity is Contagious, Our goal to pass our creations to the world with great creative products and services.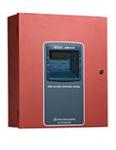 Protection Plus Security
40543 Encyclopedia Circle
Fremont, CA 94538
tel. 415-425-0120
darrin@protectionplussecurity.com
www.protectionplussecurity.com
Protection Plus Security Services, Inc. (PPSS) is a full service electronic security system integrator servicing the greater San Francisco Bay Area. We pride ourselves in providing our customers with the highest quality of products and services available in the industry at competitive prices.
PPSS designs, installs, and maintains access control (card entry), video surveillance (closed circuit television camera systems), intrusion alarm (burglar alarm), fire alarm detection, and intercom systems. We offer our customers the highest level of service available in the industry. That is why "Our Service Makes The Difference"!

Comcast Business
5133 Fulton Dr
Fairfield, CA 94534
Cell. 925.519.2434
frederick_estacion@comcast.com

Get Better Service Today
I'm your local Account Executive for Comcast Business,
Life Support Services
4588 Peralta Blvd. Suite 17
Fremont, CA 94536
510-790-2778, 800-474-2778
510-790-2798 (fax)
www.lifesupportwest.com
cprneal@aol.com
Safety and Emergency Training
CPR · FIrst Aid · AED · ERT Training - Disaster - Wilderness - EMR
AED - Defibrillator Training · Sales · Program Mgmt - Training
Forklift - Scissor Lift - Fire Extinguisher - Fall Protection - Hazmat

OSHA Compliance, Training & Consultation
Founded in 1982 as a CPR/First Aid Training business, we have contiuned to expand into what is now a full service organization that provides all types of emergency response, disaster management, safety & health and OSHA compliance training for organizations of all sizes. We also offer open training to individuals at our training center on Peralta.


Back to Top