Comcast Business
5133 Fulton Dr
Fairfield, CA 94534
Cell. 925.519.2434
frederick_estacion@comcast.com

Get Better Service Today
I'm your local Account Executive for Comcast Business,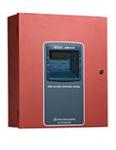 Protection Plus Security
40543 Encyclopedia Circle
Fremont, CA 94538
tel. 415-425-0120
darrin@protectionplussecurity.com
www.protectionplussecurity.com
Protection Plus Security Services, Inc. (PPSS) is a full service electronic security system integrator servicing the greater San Francisco Bay Area. We pride ourselves in providing our customers with the highest quality of products and services available in the industry at competitive prices.
PPSS designs, installs, and maintains access control (card entry), video surveillance (closed circuit television camera systems), intrusion alarm (burglar alarm), fire alarm detection, and intercom systems. We offer our customers the highest level of service available in the industry. That is why "Our Service Makes The Difference"!

Life Support Services
4588 Peralta Blvd. Suite 17
Fremont, CA 94536
510-790-2778, 800-474-2778
510-790-2798 (fax)
www.lifesupportwest.com
cprneal@aol.com
Safety and Emergency Training
CPR · FIrst Aid · AED · ERT Training - Disaster - Wilderness - EMR
AED - Defibrillator Training · Sales · Program Mgmt - Training
Forklift - Scissor Lift - Fire Extinguisher - Fall Protection - Hazmat

OSHA Compliance, Training & Consultation
Founded in 1982 as a CPR/First Aid Training business, we have contiuned to expand into what is now a full service organization that provides all types of emergency response, disaster management, safety & health and OSHA compliance training for organizations of all sizes. We also offer open training to individuals at our training center on Peralta.

Meteor Marketing
20993 Foothill Blvd. #748
Hayward, CA 94541
510-967-9753
www.meteormaketing.com
We Bring Dead Websites Back to Life!
Say what you do

Edward Jones
39500 Stevenson Place Ste 201, Fremont, CA 94539
Fremont, CA 94539
Office. 510.795.0800
Daniel.zachary@edwardjones.com
www.edwardjones.com
Financial Advisor
As an Edward Jones financial advisor, I believe it's important to invest my time to understand what you're working toward before you invest your money. It's also important to understand the level of risk you're comfortable accepting when investing so we can balance it with the steps necessary to reach your long-term goals.

Life Insurance Professional
Senior Marketing Director
WFG
2221 Oakland Road #100
San Jose, CA 95131
408-823-7353
I have been helping clients protect themselves and their families for over 7 years and am very passionate about helping families.
Better Homes and Gardens - Reliance Partners
43430 Mission Blvd Ste 100
Fremont, CA 94539
510-468-3086
www.PreranaSaraiya.com
Real Estate Broker - 32 years of Bay Area Real Estate Experience

My goal with every new client is to build a lifelong professional relationship and personal friendship. I can only achieve that by treating my clients with respect, and by listening to and fulfilling their needs. I will always lookout for my clients' long term interest. I have been in this business for last 30 years and am still excited about going to work and assist every day people with one of their major milestone of their lives. Put my experience to work for your friends, family and coworkers!
Who is my ideal referral?
Builder

Probate Attorney

Divorce Attorney

Contractor

Relocation Companies

Human Resources Managers for companies in Fremont

A young family who has grown out of their current home, and wants to sell and purchase a larger home.

A retired person who wants to move out of area or buy down.

Jill Erickson Insurance Agency
2450 Peralta Blvd. #221
Fremont, CA 94536
510-796-3827
CA lic #0E96112
http://www.farmersagent.com/jerickson/
If you don't know your insurance, you need to know your agent!
Are you adequately protected in the case of accident, disaster, or lawsuit? Come in for a complementary personalized review.
We provide personal insurance for your home, mobile home, rental property, and autos. We also insure your "toys": motorcycles, boats, and RVs. Farmers Insurance, a California company dedicated to protecting Californians.
JJ's Auto Repair
4546 Peralta Blvd Suite 8.
Fremont, CA 94536
510-790-0137
jjsautorepairfremont.com
Complete Automotive
I'm JJ the owner and we work on Foreign and Domestic vehicles. Our shop is up to date with the education,tools and software to work on up to 2017 Vehicles. We also take 98% of extended warranties. All work done in my shop comes with 3 years 36,000 miles warranty parts and labor. Please give us a call for an apponitment or if you need more information.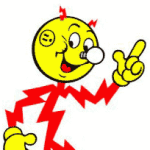 Teton Electric
1568 Plaza Dr
San Leandro, CA 94578
Cell. 408.219.8787
tetonelectric1@gmail.com
Electrician
Electrical repairs, installation, upgrades and trouble shooting. We have a vast experience and knowledge in both residential and commercial electrical code requirements.
Mission Statement
Our chapter operates at the highest level of professionalism and success, while consistently giving to others. We inspire and educate on how to make referral marketing pay.
Our membership will grow to 20 members in 2020.
Our chapter will close $1M of business in 2020.
We are the most prestigious referral organization in the Tri-Cities.