MassMutual Northern CA
2150 N 1st st STE 500
San Jose, CA 95131
510-329-7393

Life | Disability | Long Term Care | Annuities
My team and I help individuals protect and preserve the things that matter most such as their lifestyle, assets, and loved ones.
Ideal Referrals:
Young Families- Families looking for proper financial protection to ensure their family is taken care in the case of any unforseen death or disability.
Pre- Retirees- Individuals planning for retirement in10-20 years position and protect their assets in a manner that allows them to safely produce a higher income in retirement.
Edward Jones
39500 Stevenson Place Ste 201, Fremont, CA 94539
Fremont, CA 94539
Office. 510.795.0800
Daniel.zachary@edwardjones.com
www.edwardjones.com
Financial Advisor
As an Edward Jones financial advisor, I believe it's important to invest my time to understand what you're working toward before you invest your money. It's also important to understand the level of risk you're comfortable accepting when investing so we can balance it with the steps necessary to reach your long-term goals.

Aeon CPA
3900 Newpark Mall, Third Floor.Newark, CA 94560510.257.4000gmathur@aeoncpa.comwww.aeoncpa.com
Aeon CPA provides a wide range of services to all businesses and individuals in a variety of industries. At Aeon CPA, we strive to meet each client's specific needs in planning for the future and achieving their goals in an ever-changing financial and regulatory environment.
the Loan Story
408.209.0154
sonia@theloanstory.com
www.theloanstory.com

Home Financing
Our service changes people's lives.
We built a company whose goal is to simplify the complexity of securing home financing. Loans are not just about price, they are about planning your life and looking into the future.
.
Family Chiropractic
2815 Whipple Rd.
Union City, CA, 94587
(510) 324-0100
www.tricitydiscandnervecenter.com
An Optimal Spine Equals Optimal Health

At Jones Family Chiropractic we are dedicated to helping you achieve your health goals to improve your quality and quantity of life!
Combining the skills and expertise of Chiropractic and wellness care, Dr. Michael Jones and the Jones Family Chiropractic team are committed to bringing Union City, CA better health naturally by teaching and practicing the true principles of Chiropractic and the wellness lifestyle.
Ryan W. Jergensen, DDS, PC
2243 Mowry Ave Suite B.
Fremont, CA 94538
tel. 510-797-8991 fax. 510-797-8280
jergensen@gmail.com
www.fremontsmiles.com
Cosmetic Family Dentistry
Dr. Ryan Jergensen has been providing expert dental care to local dental patients like you, with a professional staff, modern equipment, and the latest dental treatments and procedures with his colleagues in a family dental practice established in 1971. His personal, caring touch will change what you think of going to the dentist. He even calls his patients that may be having pain to make sure they are doing okay after dental work. If you do need something like a root canal treatment, it should be easy, fast, and pain free!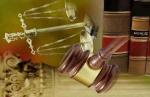 Aetas Law Group
39275 State St, Suite 200.
Fremont, CA 94538
(510) 468-0184

Legal Services for:
Business/Corporate/Franchise matters: formation, operations, employment, immigration, contracts, mergers & acquisitions, intellectual property, compliance

;

Tax/Finance/Bankruptcy issues: audits, collections, strategy, negotiation, representation;
Estate/Succession planning: tax optimization, asset protection, asset allocation, probate, trust adminsitration;
Landlord/Tenant issues: residential and commercial leases & sales, evictions, repossessions

;

Family/Divorce matters:

property settlements, alimony, child custody and visitation

.
Floor Coverings International
48900 Milmont Drive
Fremont, CA 94538
Office. 510-589-7100
dan.ayala@floorcoveringsinternational.com
floorcoveringsinternational.com
Flooring
Flooring is made easy, simple, and stress-free with Floor Coverings International. We understand that each home is special, and therefore requires attention to detail. Our focus is paying close attention to detail when it comes to your floors. Whether it is carpeting, hardwood floors, tile, or any of the other options we offer, we carefully treat each design as a custom project, and we work with you to meet your budget and deadlines to install the floors of your dream home.

Jill Erickson Insurance Agency
2450 Peralta Blvd. #221
Fremont, CA 94536
510-796-3827
CA lic #0E96112
http://www.farmersagent.com/jerickson/
If you don't know your insurance, you need to know your agent!
Are you adequately protected in the case of accident, disaster, or lawsuit? Come in for a complementary personalized review.
We provide personal insurance for your home, mobile home, rental property, and autos. We also insure your "toys": motorcycles, boats, and RVs. Farmers Insurance, a California company dedicated to protecting Californians.
Better Homes and Gardens - Reliance Partners
43430 Mission Blvd Ste 100
Fremont, CA 94539
510-468-3086
www.realequity360.com
Real Estate Broker - 30 years of Bay Area Real Estate Experience

My goal with every new client is to build a lifelong professional relationship and personal friendship. I can only achieve that by treating my clients with respect, and by listening to and fulfilling their needs. I will always lookout for my clients' long term interest. I have been in this business for last 30 years and am still excited about going to work and assist every day people with one of their major milestone of their lives. Put my experience to work for your friends, family and coworkers!
Who is my ideal referral?
Builder

Probate Attorney

Divorce Attorney

Contractor

Relocation Companies

Human Resources Managers for companies in Fremont

A young family who has grown out of their current home, and wants to sell and purchase a larger home.

A retired person who wants to move out of area or buy down.

JJ's Auto Repair
4546 Peralta Blvd Suite 8.
Fremont, CA 94536
510-790-0137
jjsautorepairfremont.com
Complete Automotive
I'm JJ the owner and we work on Foreign and Domestic vehicles. Our shop is up to date with the education,tools and software to work on up to 2017 Vehicles. We also take 98% of extended warranties. All work done in my shop comes with 3 years 36,000 miles warranty parts and labor. Please give us a call for an apponitment or if you need more information.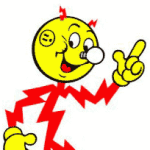 Teton Electric
1568 Plaza dr
San Leandro, CA 94578
Cell. 408.219.8787
tetonelectric1@gmail.com

Electrician
Electrical repairs, installation, upgrades and trouble shooting. We have a vast experience and knowledge in both residential and commercial electrical code requirements.
Mission Statement
Our chapter operates at the highest level of professionalism and success, while consistently giving to others. We inspire and educate on how to make referral marketing pay.
Our membership will grow to 30 members in 2019.
Our chapter business will grow business to $1M in 2019.
We are the most prestigious referral organization in the Tri-Cities.
Back to Top